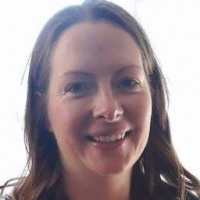 Lindsay Coldrick
Religion & Spirituality
Profession

Intuitive energy healer, tarot card reader and author
Hey, I'm Lindsay. I have loved writing since I was a little girl. When I was younger I would write a lot of fiction stories and always had a book in my hand.
I wrote a Gentle Hug for the Soul following the loss of my best friend and the breakdown of my marriage. I was lucky that I had a variety of tools to get me through a difficult time and I wanted to share these tools with others as well as my story.
I love spending time outdoors and also helping other therapists to build their own business.
I have 2 children and am always the first one on the zipwire at the park!
Video
How to self publish a book
You can be too rich and too thin but you can never be too well read or too curious about the world.
Tim Gunn